Celebrity Sibling Love Shines on Raksha Bandhan 2023: Heartfelt Wishes and Emotional Connections
Hey there, everyone! Hope you've got your festive spirit hats on because Raksha Bandhan 2023 has arrived, and it's bringing along a wave of heartwarming moments that'll make you reach for those tissue boxes. From our favorite Bollywood stars to the heart-touching note from Sushant Singh Rajput's sister, this year's celebrations are all about love, bonds, and cherished memories.
Akshay Kumar, the dashing action hero, didn't miss a beat in expressing his sibling love. A picture with his sister and a fun caption – it's like a glimpse into the camaraderie that only brothers and sisters share. And if you thought stars are different, well, they're not. They're just like us when it comes to the joys of family.
View this post on Instagram
Kiara Advani, the sunshine actress, also stepped right into the spirit of Raksha Bandhan. A candid moment with her brother, a snapshot that speaks volumes of the laughter, the shared secrets, and the unconditional love between siblings. It's like a reminder that no matter how far life takes you, the bond with your brother or sister is always there, unwavering.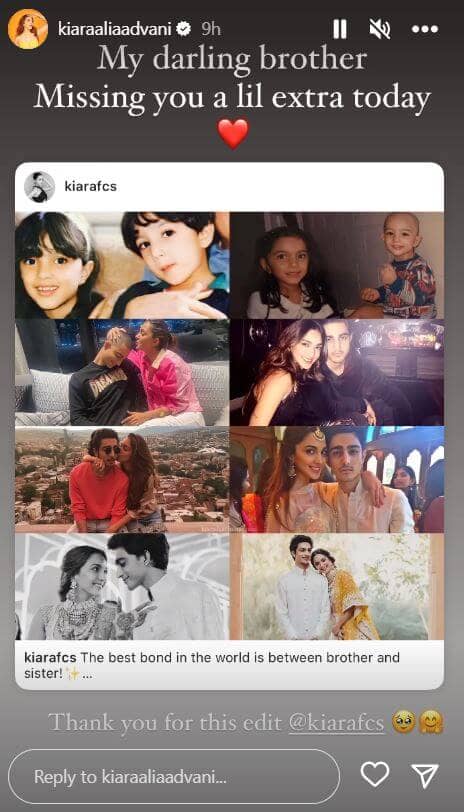 But here's where the emotion takes a poignant turn. Sushant Singh Rajput's sister Shweta Singh Kirti penned a heartfelt note, a tribute that brings tears to the eyes and warmth to the heart. It's a touching reminder that some bonds transcend time and space. Her words aren't just about Raksha Bandhan; they're about the connection that endures even in absence.
View this post on Instagram
In a world where stars often seem to be living in a different galaxy, these glimpses of their personal lives remind us that they're human, just like us. They too share the joy of celebrating Raksha Bandhan, the festival that celebrates sibling love and the promise of protection.
Think about it – whether it's the teasing battles or the heart-to-heart conversations, siblings are the anchors in our lives, the ones who've seen us evolve from the days of playground antics to the moments of life achievements that make us proud.
Raksha Bandhan isn't just about tying a rakhi and exchanging gifts; it's about the moments that words can't capture. It's about the shared history, the laughter, the bickering, and the love that grows stronger with every passing year.
As we scroll through the candid posts of our favorite stars and the heartfelt note from Sushant's sister, it's like peeking into a world that's real, relatable, and resonates with our own experiences.
So, as the world celebrates Raksha Bandhan, let's not just see it as a festival; let's see it as a reminder. A reminder that amidst the glitz and glam of the celebrity world, some things remain the same – the laughter, the love, and the cherished moments of siblinghood.
As we exchange wishes, hugs, and maybe a tear or two, let's also take a moment to cherish our own sibling bonds, the ones that make life's journey a little more special, a little more memorable.