Former Bigg Boss Contestant Sunny Leone Set to Enter Salman Khan's Show in Bigg Boss OTT 2
Excitement is building up as the news spreads that the stunning and charismatic Sunny Leone is all set to make a grand entry into the Bigg Boss OTT 2 house. The former Bigg Boss contestant is ready to grace the popular reality show once again, adding a new spark and glamour to the already captivating series.
Sunny Leone's journey on the fifth season of Bigg Boss remains etched in the memories of fans. Her charm, grace, and vivacious personality made her a favorite among viewers, and now, the anticipation is high to see her back in the Bigg Boss universe.
Her presence added an extra dose of entertainment and intrigue to the show. Now, as she prepares to step into the Bigg Boss OTT 2 house, fans can't help but wonder how she will navigate the dynamic landscape and interact with the new set of contestants.
Sunny Leone's journey in the entertainment industry has been nothing short of remarkable. From her initial stint in reality TV to her successful foray into Bollywood, she has carved a niche for herself with her talent, beauty, and dedication. Her journey serves as an inspiration to many, and her presence in Bigg Boss OTT 2 is bound to create ripples of excitement and curiosity among fans and contestants alike.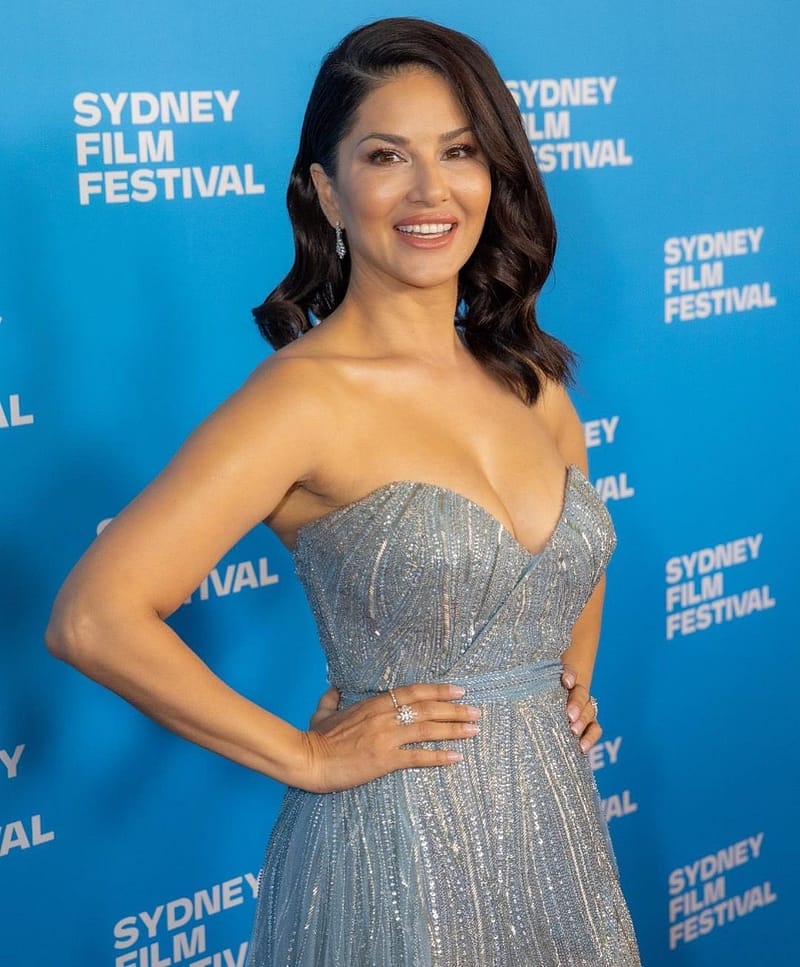 The announcement of Sunny Leone's entry into the Bigg Boss OTT 2 house comes as no surprise, considering her popularity and fan following. Her entry is expected to inject a fresh energy into the show and raise the entertainment quotient to new heights. As the season progresses, viewers can look forward to witnessing Sunny's interactions, her perspective on various matters, and her unique way of dealing with the challenges posed by the house.
Bigg Boss OTT 2, hosted by the charismatic Salman Khan, has already generated immense buzz with its innovative format and intriguing twists. The combination of Salman Khan's magnetic hosting and Sunny Leone's dynamic presence is sure to create fireworks on screen. Viewers can expect an explosive blend of emotions, drama, and entertainment as the housemates navigate their way through tasks, alliances, and conflicts.
Sunny Leone's entry into the Bigg Boss OTT 2 house not only adds glamour but also raises anticipation about potential friendships, rivalries, and unexpected connections. Her presence is expected to bring a fresh perspective and dynamic dynamics to the house. Viewers will witness her interactions with the housemates, her take on various situations, and her ability to handle the challenges that come her way.
Beyond the glitz and glamour, Bigg Boss OTT 2 remains a social experiment that showcases the complexities of human relationships and emotions. Contestants from diverse backgrounds come together under one roof, testing their patience, resilience, and ability to coexist. The addition of Sunny Leone adds an exciting layer to this mix, as her presence promises to ignite conversations and create unforgettable moments.
As Sunny Leone gears up to enter the Bigg Boss OTT 2 house, fans eagerly await the drama, laughter, and unexpected twists that lie ahead. Her journey in the show will undoubtedly be closely followed by fans who are eager to see her charm and grace unfold once again. Bigg Boss OTT 2 is set to be a rollercoaster ride, and with Sunny Leone's entry, the thrill factor has multiplied.
Get ready for an exhilarating season of Bigg Boss OTT 2.